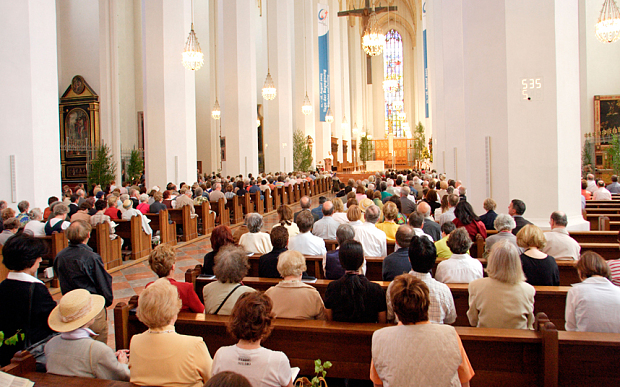 Praise, Pray and Persevere; Strengthening Church Community Globally Through Mobile Application
In the tech-era where mobile apps have become a potent platform to stay connected, globally, churches are adopting the technology to build a community and spread the word of God. An important aspect of community building is to engage the members and ensure the participation in community events, which in itself is a herculean task to manage.
There are plenty of technology platforms available however every community have a unique set of ideas that requires technology tweaking meeting their specific needs. Technology plays a vital role to seek the attention for young church members and extend a convenient solution.
One of the churches from Midwest understood the need of our and decide to use technology for the cause of community building. Their decision to build a mobile app to facilitate the online community so that all their members stay connected and the church can share messages and updates around events.
The church was experiencing low attendance in every event. The key challenge that needed to be overcome during the development of this app was invisibility of notifications. Without notifications, users could not know about upcoming Church activities and this could prevent them to plan their schedule accordingly.
Apart from the primary motive of glorifying the God, the purpose of this app is to familiarize users with Community Church, give information about upcoming sermons, sharing religious videos and facilitate the membership of Church.
Various plug-ins were used to rectify the problem concerning the notifications functionality.
As the development of the app progressed in the Mobile Lab, workshop planning functionalities, schedule functionalities, donation functionalities and contact functionalities were added to the app.
To maximize the reach of Community Church app, iOS and Android versions were developed in Mobile Lab.
Benefits of Mobile Lab for the Church Community;
Advance calculation of budget: Mobile Lab aids the advance calculation of budget.
Time-saving: Developing an app in Mobile Lab saves marketing time. A dedicated team of developers develops the app and launches it on the app store. Hence, business commissioning that app can peacefully concentrate on core business activities.
Infrastructure: Mobile Lab is a fully synchronized and self-sufficient lab for mobile devices. All required entities like cloud devices, bypassing networks and network via modems are available here.
Nominal budget: Advance calculation of budgets ensured that planning to do everything on a nominal budget would successful.
Expertise for development & testing: Developers and testers in Mobile Lab added all the required functionalities to the app.
Perfect app: After app development by, testers test it to fix the bugs. This is done in order to ensure the smooth performance of app.
Cross-platform app development is available: In Mobile Lab, native apps as well as cross-platform apps can be developed.