Choosing a Data Lake Provider like Us
There are various options for storing, accessing, analyzing, and visualizing business data in the Cloud. However, every company's needs are different. Data Lake for Business Intelligence is essential.The solution that works best for a company will depend on what they need to do with their data, where it is located, and what business problems they are trying to solve.
As data lakes increasingly move to the Cloud, it's easier than ever to set up, maintain, and scale storage to meet all your analytics needs. But with all the available platforms, it can be hard to know which one is right for you. LTS will help you find the right platform to store all your data.
Whether to use storage and processing on-premises or in the Cloud is a complex and essential decision point for any business. As tools and technologies within the ecosystem change rapidly, cloud-based data lakes are used as incubators for dev. /test environments to quickly evaluate new tools and technologies before choosing the right one. There are many examples of doing so. Move them into production, whether in the Cloud or on-premises. You can easily enable any combination of local, Cloud, and multi-cloud storage by setting up a robust data management structure that provides complete metadata management. Cloud Data Lakes offer nearly unlimited capacity and scalability for the storage and computing power you need, combining the power of analytics with the flexibility of big data models and the agility and unlimited resources of the Cloud.
LTS customers require data storage and analytic solutions that are more agile and flexible than traditional data management systems. Data lakes are a new way to store and analyze data because they allow organizations to manage multiple types of data from different sources and store that data in a central repository in structured and unstructured ways, and they are becoming increasingly popular. LTS Data Lake Analytics is an on-demand analytics workload service that simplifies big data
Cloud providers are many building blocks customers need to implement secure, flexible and cost-effective data lakes. This includes managed services that help you ingest, store, retrieve, process, and analyze structured and unstructured data. It provides a highly available and cost-effective data lake architecture on the Cloud, with a convenient-to-use console for searching and requesting datasets.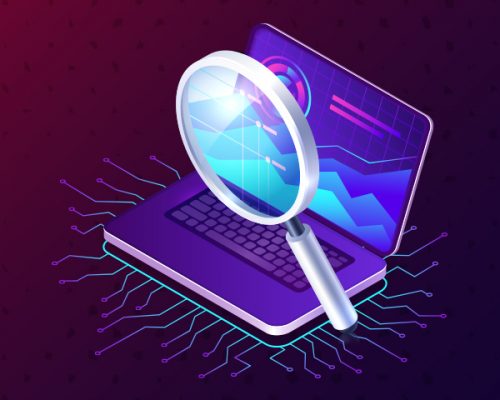 LTS's data lake provides businesses with a robust data repository ideal for pooling different types of data, whether structured or unstructured. Data lakes also provide companies with an optimal system for processing and analyzing their data. A Data Lake solution can include all analytics tools, including natural language processing (NLP), artificial intelligence and machine learning (AI/ML), text mining, and predictive analytics that offer real-time insight into customer needs and business trends. Business Intelligence Services by us help enables structured, data-driven decision-making across the enterprise.
The cloud platform offered by us provides incredible scalability and allows companies to grow as their data grows without service interruption. With data lakes, it is possible to analyze what is and is not working in the organization at lightning speed.
Why Choose LTS
We are a leading company that enables top brands and enterprises to succeed in today's competitive world. The digital solutions we create are tailored to your business needs. We have worked with various companies, including fast-growing start-ups and multi-billion dollar companies. That's why we have the experience and expertise to build the perfect digital solution to drive growth and generate revenue.
For Consultation, Strategizing and Development
Experience numerous ways we could elevate business growth, reduce competition and strengthen network security.