Are you looking forward to optimizing your day-to-day business? Looking to improve your overall ROI by maximizing your productivity? LTS , an innovative suite of enterprise automation solutions, can help. Our range of innovative automation solutions helps transform your organization's overall productivity and performance using cutting-edge technology implementations while providing asset management expertise.
Since its inception, LTS has strived to provide excellence in business process automation expertise every day. From project implementation to operational management, our automation professionals aim to help companies achieve their goals while effectively scaling their businesses.
LTS IT Automation Services help you take advantage of an on-demand, resilient IT platform for your business. It's a stepping stone to improving business outcomes. LTS uses the latest technology and adopts a holistic approach to foster innovation, streamline processes and improve productivity. Increase business value by providing a competitive advantage in many industries, such as banking, automotive, and manufacturing.
Areas We Offer IT Automation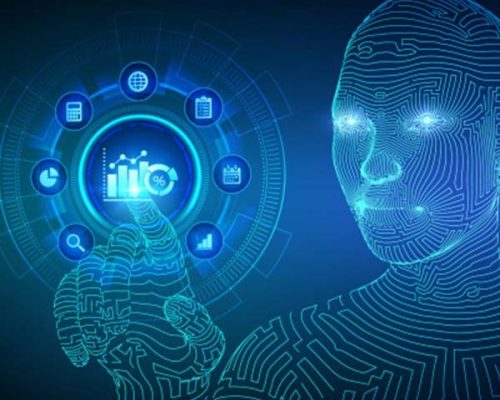 Comprehensive Range of Business Automation Services
Planning to invest in business automation? Our wide range of business automation services can help. We help you eliminate redundant workflows and increase the overall efficiency of your internal and customer-facing processes. It also helps companies save time and effort effectively. LTS  introduces an innovative suite of business automation services for developing customized software-based solutions that are cost-effective, error-free, and optimized for your business.
IT mechanization is the use of instructions to create repetitive processes to replace the manual work of IT professionals in data centers and cloud deployments. Software tools, frameworks, and appliances perform tasks with minimal administrative intervention. The scope of IT automation ranges from single actions to discrete sequences to autonomous IT delivery that executes actions based on user behavior or other trigger events.IT Automation Tools can help you grow your business, realize significant cost savings, and free your IT staff to focus on strategy rather than administrative tasks.
Although IT Automation Services differ from orchestration, the terms are often used together. Automation performs repetitive tasks without human intervention. Orchestration is a broader concept where a user orchestrates automated tasks into a cohesive process or workflow for her IT and business. For example, IT administrators enable workload scaling through automated instance creation, operating system (OS) installation, and storage provisioning. Organize automation tasks into workflows and set a specific order of operations for each task. Orchestrations can also include permissions and role enforcement, approval locks, and more.
We help bridge different business functions by creating bespoke software solutions. Automating each business process with our help makes identifying and eliminating redundant processes easy.
AI Automation Services
Today, most organizations grapple with the growing risks of digital disruption. At the same time, most organizations have responded by committing to the concept of embracing digital transformation in their business processes.
Enabling organizations to adopt innovative AI automation solutions delivered by our team of experts to improve overall results. With deep domain expertise and the ability to innovate effectively through flexible experimentation, LTS AI-powered business automation solutions help you achieve effective world-class operational excellence.
Business Process Automation Solutions: Do you want to automate your Company's core functions or processes? Our automation experts can help. We provide comprehensive technology-enabled automation solutions for complex business processes. Our advanced solutions help you streamline your business, achieve simplicity, and effectively achieve your digital transformation.
Uses of IT Automation
IT Automation can be used for a variety of tasks, including:
• Incident Management. Organizations cannot avoid all significant incidents, but IT automation can help organizations respond to incidents when they do occur. By using automation to respond to significant incidents, organizations can restore service more quickly and reduce errors. IT automation enables organizations to shorten the duration of incidents and reduce the costs of such incidents to themselves and their customers.
Application deployment. Successful application deployments automate critical tasks and functions, especially during testing, regardless of whether an organization uses a traditional approach for continuous integration and application delivery. IT mechanization helps organizations move more systematically from commit and build to test and deploy, improving efficiency and throughput and reducing opportunities for human error.IT automation enables organizations to deploy applications confidently, configure required services from the ground up, execute applications and deliverables from a standard, transparent approach that all IT staff can understand, and more.
• Security and compliance: IT operations managers can leverage IT automation to define and enforce security, compliance, and risk management policies and remediate issues by creating them as automated procedures across the infrastructure. IT automation allows the IT operations manager to put security at the forefront of her IT processes and be more proactive in her security efforts. Implementing standardized and automated cybersecurity processes and workflows makes compliance with regulations and audits easier.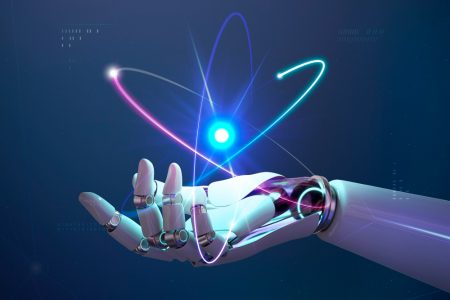 Main Benefits of IT Automation
• Reduced Costs and Eliminated Human Error
• Improved Operational Efficiency
• Faster Response to Business-Critical System Issues
• Improved Collaboration and Increased Productivity
• Improved Customer Satisfaction

WHY CHOOSE US?
• Leverage comprehensive business automation solutions based on deep industry knowledge and experience.
• World-class service: Not only do we offer a complete software product portfolio, but we also offer expert support to help you seamlessly automate your daily tasks.
• Latest Technology: Our automation experts use the latest technology and industry trends to keep you ahead of the competition.