Importance of Implementing Elasticsearch
A company can be known for providing excellent customer service only when customers can search its vast database for their favourite products and services. Poor customer service can result in the loss of potential customers due to delays in obtaining information. The backbone of any successful and efficient organization are services that enable easy data processing and rapid information delivery. LTS is the leading company offering IT-related services to organizations across the world.
The current search and analytics engine is a distributed document orientation-based search engine. It may store, retrieve, and process structured, unstructured, semi-structured, textual, numeric, and geospatial data. Lucene Standard Analyzer automatically allows you to infer and describe types more accurately. To scale and update visitor profiles, it relies on a flexible data model that helps handle the increasing workload and low latency required for real-time engagement. Open-source tools stores data in JSON document format.
What is a Modern Search and Analytics Engine, and Why Do We Use it?
Managing big data is demanding and stressful, especially when business requirements require speed, reliability, scalability, and high availability. Traditional, orthodox databases cannot provide the lightning-fast speeds needed to deliver analytical reports, especially when performing large-scale data aggregation. Existing databases may be able to give this but are often slow or perform poorly regardless of the best setup and configuration efforts.
Larger organizations have gone through tough times and tiring work for impromptu analysis that likely required real-time results, especially when retrieving or searching real-time data. Many organizations are probably looking to build something from scratch with various existing technologies to provide ample data storage, analytics, and other related services and bring their applications up to their standards.
Processing big data for Search or analysis in machine learning, artificial intelligence, IoT, geospatial, communications, military and weapons systems, and healthcare applications requires speed, real-time processing, scalability, and performance.
There are significant data applications you've heard of, such as Apache Hadoop and Apache Spark, and then there's Elasticsearch. Hadoop and Spark are great for large-scale transactions, especially bulk inserts and pipelining. In contrast, Elasticsearch offers actual search engine functionality with optimal real-time and time-series data retrieval performance.
When Should You Use Analytic Engine?
Now that you know what a modern search and analytics engine is, it's equally important to know when to use an Analytic engine. A customer doesn't just focus on one thing when searching. I need a wide variety of case usages, from adding small log line documents to indexing his web-scale collection of essential documents to maximizing indexing. The analytic Engine helps us achieve these common and meaningful goals. Various uses are listed below.
Use Case of Modern search and analytics engine
Current search and analytics engine provides near real-time capabilities for big data with high demand for live video feeds, line-of-sight data access, and instant chat tools. In some cases, data needs to be routed worldwide, often resulting in pixelated data. However, Elasticsearch solves this problem by relying more on local resources.
Analytic Engine is ideal for storing unstructured data and retrieving it on-demand at blazing speeds via Apache Lucene-based search engine capabilities. Elasticsearch is, therefore, suitable for the following types of systems:
Advantages of Modern Search and Analytics Engine
The many advantages of the current search and analytics engine are growing in popularity among large organizations. It's still being updated and adding new features, but its core characteristics of providing powerful search results and consistency set it apart.
Why Choose Us
Modern Search and analytics engine isn't new, but it's overgrowing. LTS helps you manage and scale your Elasticsearch environment to get the most out of it for your business. With our extensive know-how in the IT industry, we are here to share our experience and help you. We provide cutting-edge solutions, and our team of experts is here to help you move up the chain. We help you move and take advantage of the latest technological advancements to benefit your business.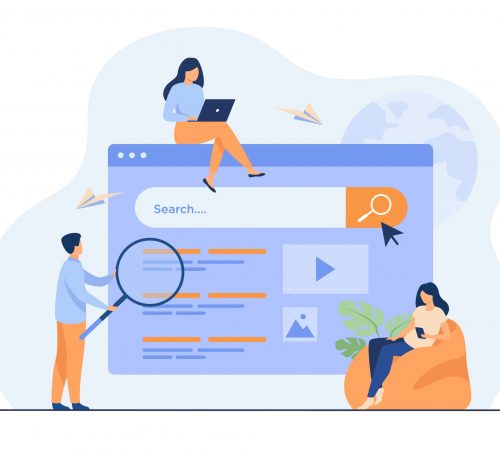 Get in touch
Incorporate new technologies in your business structure to strengthen business processes, enhance user experience and heighten productivity.