LTS's UI and UX Development team designs mobile app user interfaces for mobile apps and web products that increase conversions, reduce maintenance costs, and deliver a consistent user experience. Expand the product design department of the most innovative start-ups and established companies. It provides continuous UX and UI design, remote collaborator enhancements, and continuous iterative design improvements. The process is very complex and requires the intensive cooperation of both parties. From competitive analysis to interactive prototypes, LTS implements a responsive and easy-to-use user interface. Our user-friendly product design helps companies achieve quantifiable business goals through results that attract customers and differentiate them from their competitors.
We work with established companies and growing start-ups around the world. Our potential not only helps our customers define their digital strategies but is also unique to our industry. We have a common aim of bringing UI/UX design experts and services that will transform our client's businesses in the growing competitive market.
We provide top-graded UI/UX development services. Get an elegant look and feel for your solutions, increase your user interaction, and accelerates sales. LTS aims to create simple, user-friendly, and intuitive solutions for our customers. Therefore, improving the user experience is one of the most important tasks for the UI / UX development experts when creating apps.
Our experienced creative UI / UX development experts have many years of experience in web application development. We certainly have a great deal of knowledge about how end-users interact with your app and how to create a simple user interface that provides a pleasing experience for your target audience.
Customer-centric approach-To improves customer targeting, we always pay special attention to the needs of our end
Efficient User Interaction with an App – LTS design the shortest and most effective pattern for users to interact with your
Focus on best-in-class solutions-Always considers the potential for technical implementation, customization, and possible limitations when designing only high-end  Finally, a dedicated team of UX / UI experts will help you create unique, user-friendly, and engaging themes for future apps.
Customer Support and UI Testing-Experienced UI / UX development experts ensure that your app works as expected and its interface elements display correctly on different devices. This helps determine the efficiency of your app and its ease of use for your end-users. We also test that the user interface is easy to navigate and that the app's features are fully
Would you like to develop a product with a team that creates a clear design process, meets deadlines, and delivers on-time results? Contact LTS UI and UX services. Our design team is a professional UI / UI design expert to help you create beautiful products easily and quickly.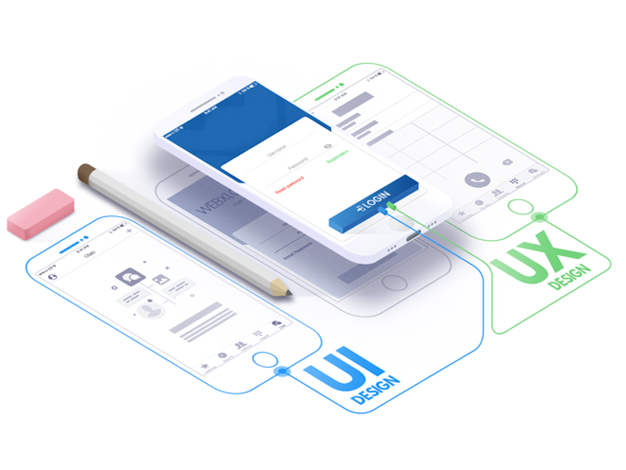 Providing your viewers with the best website experience
We provide your business with a well structured and well implemented UI/UX. Focussing on three key aspects; design, navigation and content, we increase customer satisfaction and create brand awareness by improving your website's user experience.
View all case studies related to UI/UX Services.