Artificial intelligence and Big Data:
How They Work Collectively
Why Use Big Data - Business Benefits
Big data has changed the way business is done. In the past, decisions were based on human instinct, experience, and experimentation. Data analysis takes the guesswork out of strategic planning and improves resource utilization. Businesses use big data in many ways, but there are some key benefits businesses can derive from leveraging data.
Big Data Security Analysis and Analysis is an extension of SIEM, CASB, PIM, and related technologies. Differences in the amount and type of data analyzed (in terms of volume) lead to qualitative differences in the types of information extracted from security devices and applications. As a result, we see a qualitative difference in the possible alerts/alarms.
LTS is here to solve your problems and meet your needs. We are a team that can work with you to turn your company's idea into a successful product solution. We are a reputable company that started operations in 2008 and have been helping our clients become leaders in their fields ever since.LTS has a dedicated team of developers, data scientists, and consultants. We have extensive experience in this business field. Most information security efforts focus on monitoring and data analysis related to events on networks, servers, and other devices. Advanced big data analytics are enforced for security examination.
Organizations are deploying analytics pipelines leveraging big data to advantage of significant competitive data. From a cyber security perspective, data science teams are located in environments with limited budgets and facilities. This presents itself as a security nightmare that companies must take seriously. Considering all critical aspects of your business allows you to make smarter decisions. Big Data plays a significant role in modern enterprises. Combined with AI, it becomes an assertive proactive, and automated management tool.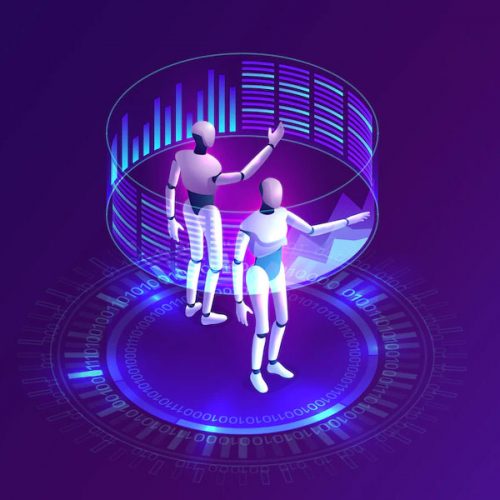 Boost the Value of your Entire Business with Data
For Consultation, Strategizing and Development
Experience numerous ways we could elevate business growth, reduce competition and strengthen network security.