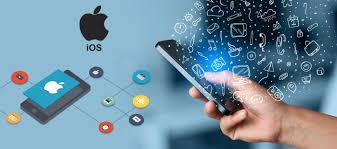 Customer Profile: Having an illustrious record of being in the business for nineteen years, our client TK Orlando is a team of artists, writers and marketing professionals dedicated towards creating fresh ideas, branding expertise, develop marketing strategies and create vehicles that not only delivered their messages to their audiences, but inspired them as well..
Overview
If you are a gaming buff and in addition celebrity gossip interests you, then Thug Shotz Cell-ebrity Edition is just the ideal game for you! Developed by LTS, it's an out of the box gaming concept which not only tests your memory but at the same time is exciting enough to keep you hooked all the time.
Thug Shotz Cell-ebrity Edition is an innovative memory game that features real celebrity police mug shots and makes the user guess the reason behind the arrest of a particular celebrity. Each correct answer provides a new celebrity mug shot to be identified. Incorrect answers are then answered by the game's host.
Being a revamped version of Thug Shotz, it is compatible with iPhone, iPod touch and iPad. The game has real mug shots of real celebrities featuring their real crimes, is a one of its kinds gaming concept to be developed. So it's definitely the time to endeavour and find out as to what lead your favourite celebrity behind the bars!
Industry
Mobile Gaming
Business Situation
Our client was looking forward to develop an enhanced version of the game Thug Shotz with minor bug fixes, game stabilization and an added music and audio credits.
Solution
LTS with its vast pool of talent in hand came together to develop a fresh version of the game Thug Shotz through the use of technology like Phone SDK 3.1, SQLite, PHP web services and Objective C.
TECHNOLOGY
• iPhone SDK 3.1
• SQLite
• PHP web services
• Objective C
Benefits
This is an exceptional and superior gaming concept which is not only high on the entertainment level but also satisfies the general craving for an off-beat gaming experience. With its gripping nature to test one's instinct and sharpen the memory, it sure is made to be a hit among all.
Developed in the year
2010
Country or Region
United States
LTS Gaming Services
LTS is hybrid outsource Software Product Development Company based in Asia, US and Europe. We specialize in outsourced product development and IT services providing our global clients value for their money to meet specific business needs.
Our specialized game development teams focus on developing, porting and game testing across various platforms such as iOS, Android Windows Phone 7.
We perform agile application/game development methodology, which includes graphic design, character development, programming, mathematics, complex level design and testing across multiple mobile platforms.
Product URL
http://itunes.apple.com/us/app/thug-shotz-cell-ebrity-edition/id388248919?mt=8
About Mobile Lab
LTS introduced Mobile Lab for the development and testing of applications running on Android, iOS, Windows and Blackberry, along with infrastructure and scalability for start-ups and ISV.
About LTS
LTS is Outsourced Software Product Development Company with innovation centers in LA, Chicago and India. The Company expertise covers BI, SaaS based applications, Cloud Computing, Migration, Integration, Cross Platform, Testing, Mobility, Big Data, Product Development, SharePoint, SaaS Tenant and IoT Integrations.
To know more about Mobile Lab, contact us at enquiry@leosys.net or call us at 407-965-5509.