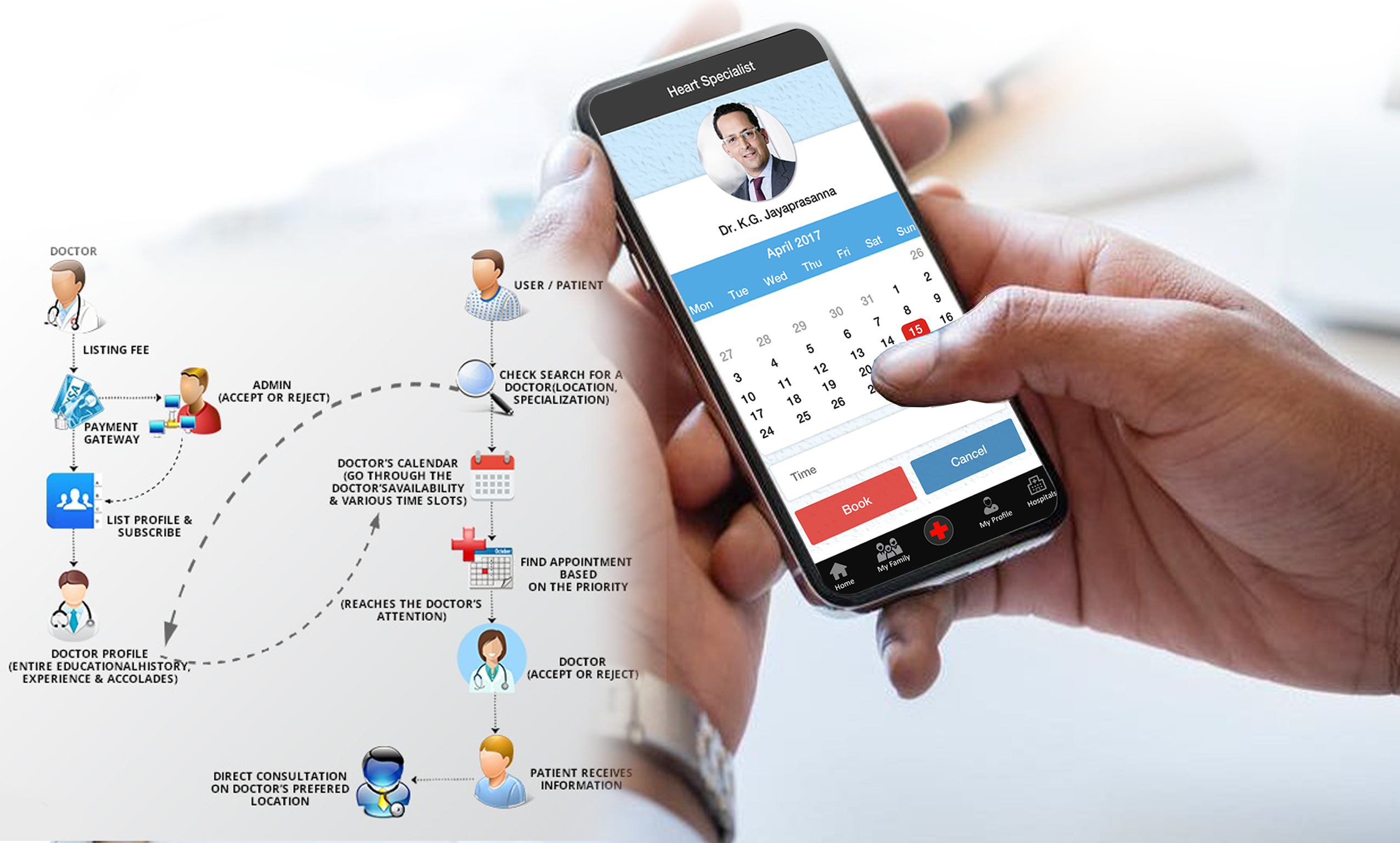 Project Name: Healthcare Mobile Application
Mobile Application for health Care
Business Situation
Digitalization in corporate healthcare is revolutionizing health service providers to create a robust infrastructure by focusing on the patient's needs. This evolution is promising since patients are more comfortable using digital services for complex and sensitive issues which technically make life easier. It is a clear indication for patients to embrace healthcare's digital future by adopting the third wave of digitization.
The prospect of spending hours in a queue at the hospital deters patients and prompts them to defer stepping out. Managing schedules and keeping track of all information and treatment plan for each patient is very difficult for hospitals. Our client, prioritizing the importance of health tests and understanding the need for making diagnostic services user-friendly, approached LTS with a requirement to create an application that served to patient needs at home.
Specific requirements of the application were various modules which involved a lot of combinations worked out, calculations of real time data and the intricacies one faces dealing with a dynamic healthcare environment.
Find a Doctor
Through this procedure, the patient can through selecting the geographical location can browse the specialized Doctor profile and book an appointment digitally
Book an Appointment
Book an appointment of the specialized doctor from the nearest hospital and avoid physically going to the hospital, filling details and waiting
Home care Services.
Providing the ease of at-home services like Sample collection, nurse request, physiotherapy sessions and more
Book a Health Check-up: 
Hassle free health check-ups at the nearest hospital at the given time slot avoids unnecessary delays and ensures efficient solutions
Technology
Solution
LTS's development experts created an application with multiple features to the aid of patients. Prioritizing comfort and need simultaneously, we strategically adjusted different healthcare services incorporating the latest technologies. Core functions of the healthcare application included Finding a doctor removing the barrier of going through the phone directory and finding an appropriate doctor, Booking an appointment through one click of your finger and skipping the time consuming standing in queue method, access to home care services like blood collection at home for different tests, request for home nurses, physiotheraphy sessions and many other heathcare services and booking a full health checkup and reaching the nearest hospital at the provided time slot instead of waiting longs hours for your turn to come.
for Health Care