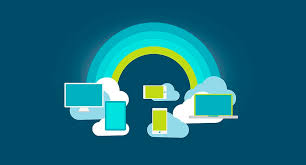 Custom Contract Management System Assisting All Stakeholders of Contract Business Company
Custom Contract Management System Assisting All Stakeholders of Contract Business Company
In recent years the file-sharing world has become more diverse than ever before. Corporate investment in mobile software for remote workers is expected to reach nearly $80 billion by 2017. A recent study by Juniper Research noted that the number of employee-owned smartphones and tablets used in the enterprise will more than double by 2014, reaching 350 million. The mobile device revolution is triggering an explosion of new services for file sharing, enabling users to share files across multiple devices with a click or a swipe.
Our client is one of the oldest and most established commercial construction companies headquartered in the US and having presence worldwide. With 70,000 employees throughout 1,400 business units in 40 countries on 5 continents, our client carries out over 100,000 projects each year.
Our client who is an established name in the contract business had approached us with a farfetched idea to simplify and standardize the ongoing daunting paperwork process that was the standard norm in the construction industry. They wanted us to develop a robust SaaS based contract management platform which would provide full lifecycle support for the creation, storage, and retrieval of contracts and related documents.
Our extensive team of quick-witted developers at LTS developed an integrated SaaS based contract management platform that is designed to assist contractors, architects, design professionals & owners the ability to collaborate on projects by giving them a common place online to process and store their contracts. The service supports sharing and collaboration with internal associates and external parties such as clients, business partners, suppliers, and contractors. Our contract management platform provides a robust feature set: enabling users to store, access, find, share, manage, deliver, and receive on over numerous file types using any browser-enabled device. Being incorporated in the SaaS platform, it enables companies to access their project information online from anywhere.
With such an astounding platform available, files can be easily added in bulk and content can be stored, accessed, and securely shared using mobile devices, popular enterprise content management (ECM) and productivity applications. That's not all; our incredible contract management platform available on mobile makes collaboration and file sharing easy for users on the move. Benefiting from the full set of collaboration features, mobile users can view, share and comment on files using any mobile device with a web browser. This amazing platform integrated with HTML 5 fully supports over 20 operating systems for iPhone, iPad, Android, Blackberry, Palm, Windows Phone, Nokia and more. Offering well-organized accountability, efficient documenting and staying on schedule with mobility, this noteworthy contract management system definitely smoothens the work flow.
Features
• Secure file sharing and content management
• Document-centric, secure collaboration and communication
• Multi-platform Support
• Administrative controls and insight
• Mobile access
• Logging and Audit Features
• Flexible file storage
• Extended file format and file size support
• Drag-and-drop uploads
Benefits
• Speeds up your projects – by allowing you to manage your contracts, plans, documents and more all digitally.
• Fast Ramp Up Time – Fluid initial training sessions take approximately 2 hours to complete. Allows you to get your team up and running today.
• All project information in one spot – No more loosing information when one team member is unavailable. Our contract management platform stores all of your critical information in the cloud and allows you to control who has access.
• Fully Mobile – Designed from the ground up to be accessible from your Smartphone, tablet or laptop, our contract management platform goes where you go. Check it out with a free trial.
• Simplifies and standardizes how changes to contract amounts are handled and provide users with an understanding of their overall risk.