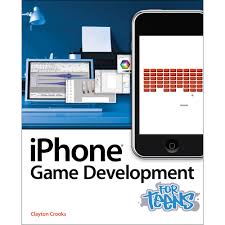 Client Name: Think Well Group
Comprehensive Development of Mobile Application Provides Unique Experience to Users
Our client Think Well Group is a strategic consultant company, providing services for mixed-use projects all over the world. With around 70+ dedicated staff they provide services like customized mobile game concept and development solutions for renowned international brands, advertising companies and publishers.
Super Slobber Dog (SSD) the first iPhone app co-produced by LTS, is a 2 D casual game, much like the uncomplicated, obsessive, high-intensity casual games of our childhood. SSD is a combination of old-school Nintendo style and modern day cutting edge animation. This old yet new gaming concept would happily urge the gamers to shell $1.99 to be a part of this fun and thrilling experience brought to them by the creative minds of LTS.
SSD is a multi-player game consisting of 10 levels, where one player outwits the other and earns power ups, attacks the opponent in order to remain safe. Points in SSD are measured in Dog Biscuits, and can be spent to deploy attacks, defences, and general mischief. You need to earn 21 points to win a match. The game lasts approximately 3 minutes, and is made up of 5 quick matches. The real fun of SSD comes from the points and attack system, where the gamer uses strategies to play safe, eventually winning the game.
The developers in LTS have kept the game user friendly, giving the gamers a combination of pong and brick breaker in one game.
The client was looking for a technical gaming partner who would help them in developing an advanced game from concept to commissioning for game enthusiasts.
• iPhone SDK 3.1
• COCOS 2D Framework
• SQLite
• PHP web services
• Objective C
LTS provided following solutions;
• Full life-cycle product and component development
• Product and application reverse engineering
• Full UI, character, animation and sound designing and engineering
• User centric Quality Assurance process and community testing to ensure an error free high quality gaming experience
Benefits
This unique gaming concept helped them to create a brand image and carved a niche for the company, challenging the me-too, stereotype apps and games which are on the rise in the current market.