Service Delivery Optimization by LTS
You might think that your call centre is responsible for most of your customer service. Still, activities impacting the customer experience take place within your organization and its various channels. As organizations face the challenge of locating too many employees outside of contact centres that provide customer service, organizations must ensure that all employees who have some form of responsibility for providing customer service are, you need to make sure you are working as efficiently and effectively as your contact centre staff.
This is at the heart of Service Delivery Optimization streamlining, allowing non-contact centre agents to manage service delivery the same way as contact centre agents. Ultimately, business success depends on improving customer experience, increasing loyalty, and reducing customer churn.
Activities affecting customer experience happen across the company and are not just restricted to the customer service department level. Optimizing this information flow can lead to better transparency and more trust between the client and the service provider.
Service Delivery Challenges
Many service delivery challenges can be traced back to customer expectations. Customers not only expect to be able to access your service through nearly any channel, but they also expect to be able to use your chosen channel for your service. We also want consistent responses across all channels and are confident that when you first contact or interact with a business, you will receive accurate, relevant, and complete responses. Solution Engineering is conducted by our solution engineers, who provide a solution to various problems with software or hardware.
Service Delivery Optimization Best Practices
Salesforce also points to the gap between what customers expect and what they receive as one of today's biggest challenges businesses face. They also recognize that businesses cannot afford to sacrifice customer service and satisfaction to achieve healthy bottom lines.
Salesforce summarizes customer service issues and solutions as follows: A front-line provider of customer service and the technology that drives customer service. Companies that fail to meet customer expectations and enable their customer service representatives to provide excellent service risk being at a competitive disadvantage.
This solution uses best practices to optimize service delivery. A customer experience strategy to specify the experiences you want to deliver across channels and touchpoints that align with your brand promise. Refrain from letting your customer service strategy conflict with your business strategy.
Understand Customer Service Quality Expectations: Customers use rapidly changing communication channels, so choose the right communication channel. Determine how your customers interact across channels and whether your agents have the right content and information to meet customer service expectations.
Choose technologies that help your agents deliver a great experience – Use customer service technologies to help your agents have a consistent experience across channels. Also, choose customer service technologies that provide agents with contextual information and content about customers, products, and services. Enable agents to work together to resolve requests faster. You also need technology that can quickly respond to changing business and customer needs.
Don't forget to thank your customer service representatives – Organize and manage your agents to align with your organization's culture, best practices, and performance measurement approach. Give agents the tools and freedom they need to do the right thing for their customers.
Best practices for optimizing service delivery include Off-brand referrals to family and friends. Other best practices for optimizing service delivery include: Switching between off-brand and family and friend referrals. Help customers find consistent responses across channels.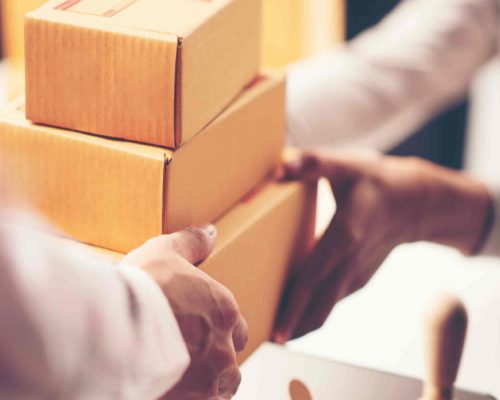 Benefits of Implementing Optimizing Service Delivery from LTS
In addition to improving customer satisfaction and loyalty, implementing best practices for optimizing service delivery offers organizations the opportunity to realize other benefits. First, your business will improve the efficiency of customer service. Of course, the optimization process helps reduce or eliminate inefficient systems and automate processes as much as possible.
Other benefits include improving the quality of customer service delivery and implementing a well-designed set of customer service delivery processes that help provide a consistent response across all channels.
We also create seamless customer experiences online and offline, giving people a consistent experience at every stage of their business journey. Whether you reach out via the website, email, or phone, getting a consistent message is essential. If you have a call centre, ensure they have the training to give you the best possible experience.
SERVICES WE PROVIDE
Other IT Services & Solutions
View all case studies related to Service Delivery Optimization
Why Choose LTS ?
Factors that set us apart