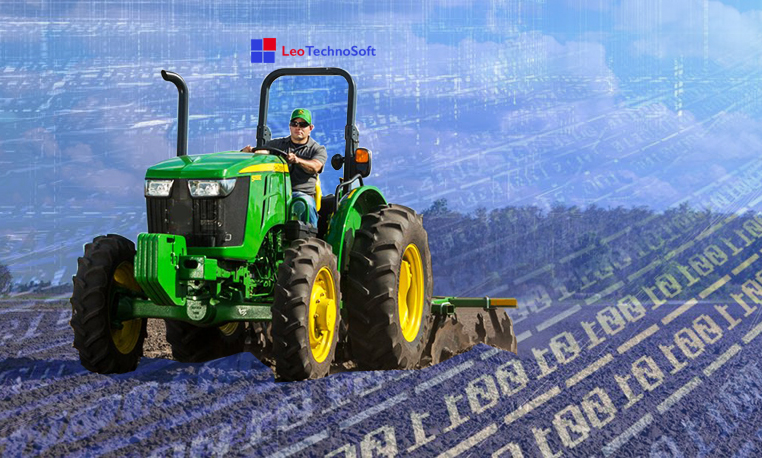 Feature Enriched, Responsive and Interactive Website for Leading Tractor Manufacturer Expands Global Footprint
Technology has changed the way industries were carrying out their businesses. The business processes are been automated and reengineered to achieve high efficiency and reduce costs. Technology is also instrumental in engaging consumers and drive sales and marketing initiative.
Midwests Leading Tractor manufacturer builds technologically advanced products with state-of-the-art designs for global agricultural marketplace. Tractor manufacturer rely on their dealer network, which consistently represents their brand and deliver customers a high level experience and also ever expanding.
For customers, they needed a responsive web portal, where customers can learn about various products the company manufacture. The feature like dealer locator was required to assist customers to identify representation in respective geography.
One the key requirement was to improve the user experience as the people would judge the organization standing in the market on the basis of his website. With the world going mobile, they could not ignore the responsive design. Recognizing domain expertise and rich experience they approached Web development company Leo TechnoSoft to build an all device compatible website.
Challenges
The discussion and requirements, revealed the following challenges posed by the legacy web portal:
Target Market Reach:Leading Tractor manufacturer needed an efficient virtual platform to improve their market reach. The online platform is expected to facilitate product information, new product launch and dealer locator, required by the consumers to do business with the company.
High Page Load Time:Loading time of the web-page was adversely impacting customer engagement and search engine visibility, causing high bounce rate and revenue losses.
High Maintenance Cost:The legacy web site was difficult to update and the skill set required to maintain the web pages was no longer available.
Security:The legacy website was vulnerable to cyber attacks and lacks any security.
Difficult to Navigate:The legacy portal architecture was build without considering the user experience in mind. There were lot many levels in the web structure causing difficulty in navigation.
Lack of responsive design: Due to lack of responsive design, the earlier version of website did not display correctly on mobile devices. Hence, a responsive design was needed.
• PHP
• HTML
• CSS
• Javascript
• Laravel
To counter the legacy challenges Leo TechnoSoft redesign and rebuild the web portal. The legacy version was created in web 1.0, wanted an interactive website hence the new portal was built using Web 2.0. The responsive design enabled the compatibility for any size of digital screen.
Leo Technosoft improved the presentation by redesigning and restructuring the user interface that impacted the user experience. It simplified the user navigation resulting in better user engagement.
Leo Technosoft build new features like; customer or dealer registration, to maintain dealer & customer records, dealer manager and Dealer Locator to assist end customer find dealer in respective geography.
The security layer has been added to ensure data confidentiality and integrity. Required meta data and SEO friendly content is been added so that web visibility can be improved.
The benefits that Leading Tractor manufacturer received due to the use of PHP included:
Faster implementation of complex solutions
Easy integration with other platforms and software components
Flexibility regarding change to functionalities during development.
Ability to handle huge web traffic.
Nominal cost for development as PHP is an open source for web development.
Support for all major web servers and databases
Multiple layers of protection from malware attacks
Better ranking on Google due to responsive design.
Using PHP has made the Tractors website more user-friendly and it has made it easy for dealers and customers to browse through information about various kinds of tractors on website and make online booking regarding purchase of tractors suiting their requirement.