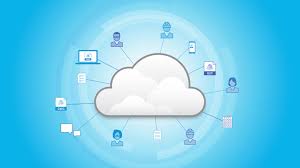 Customer Profile: HeroPay is a startup that helps merchants select the "payment processing" most suitable to their business. HeroPay is founded by Hiro Taylor and its based in California, USA.
Current Trends
Every day in the US, millions of merchants deliver expertise, products and customer care to their customers. The use of credit cards for personal as well as business purchases is common. It ensures quick payment for customers and speedy deposit of payments, for merchants, while selling.
Business Situation
With online sales purchases and sales everywhere, there was a need for a platform to ensure the best deal for everyone. HeroPay was created to be that platform. It ensures that the last mile of exchange between consumers and merchants would be the best possible fit for the latter's business.
Solution
As per the requirement of client, Leo TechnoSoft developed Heropay web application that would serve not only a dealing platform, but also a networking platform for merchants and credit card providers.
When the merchant swipes a customer's credit card in the EDC machine (card swiping machine), the merchant incurs cost of paying the company proving him the EDC machine a processing fee. This fee is called Total Processing Fee.
Heropay helps merchants see the available card processing services, compare the processing fee quoted by them and finally, decide which service is best for them.
Technology
Python (Backend)
Django (Framework)
Angular JS,HTML, CSS (Frontend)
L (For database)
Features
Heropay has an online calculator for complicated calucaltions.
Questions can be asked online and Heropay Team answers them.
More E-Commerce gateways are available.
Heropay helps you with EVM Migration.
During search for credit card service providers, results can be filtered on the basis of rating.
Merchants can easily share their experience of using Heropay on Facebook.
Video on the website is available to guide first time users.
Benefits
Merchants can easily compare the rates of card processing services.
About Mobile Lab
Leo TechnoSoft introduced Mobile Lab for the development and testing of applications running on Android, iOS, Windows and Blackberry, along with infrastructure and scalability for start-ups and ISV.
About Leo TechnoSoft
Leo TechnoSoft is Outsourced Software Product Development Company with innovation centers in LA, Chicago and India. The Company expertise covers BI, SaaS based applications, Cloud Computing, Migration, Integration, Cross Platform, Testing, Mobility, Big Data, Product Development, SharePoint, SaaS Tenant and IoT Integrations.
To know more about Mobile Lab, contact us at enquiry@leosys.net or call us at 407-965-5509.