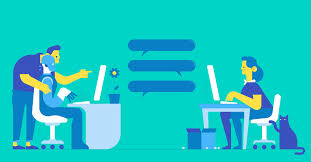 Comprehensive Live Chat Support Software Created with SaaS Expertise
Our client is a provider of customer-based chat solutions to automobile dealers. They enable a dealership to take incoming sales or service requests from buyers browsing the dealership's website. It customizes the buyer experience by providing the tools necessary to manage and coordinate instant messaging sales leads.
Leo TechnoSoft developed this highly automated chat support tool that helps dealers instantly establish a relationship with customers and influence them in real-time.
Even after facing tough time developing a reliable software for guaranteed customer satisfaction, increasing conversion rates and generating more revenues, reducing business operating costs, etc. our team of experts developed this customized live chat support software that delivers a sophisticated suite of customer services which guides every phase of the online car buying process.
Our experts had to deal with several challenges that came their way including traffic, high scalability, security, etc. But the end product promises to gives you the ability to directly touch customers browsing your website from the beginning of the buying process.
Our client AutoIM were in search of outsource product development team who could build enterprise development product to support their automobile dealers online sales and support process. To meet this demand they needed a team that with expertise in SaaS.
• ASP.Net
• C#
• AJAX
• MSSQL
• Entity framework
Leo TechnoSoft with its years of experience in SaaS and SaaS based products, developed a Live Chat Support Software for our client AutoIM. Our SaaS experts proved successful in providing our client with a comprehensive solution.
Benefits
With Live Chat Support Software you are able to instantly communicate with and influence customers in real-time directly from your web site dramatically enhancing the customer experience.